Panabond


Our own premium 100% Irish owned and manufactured brand. The Panabond brand is synonymous with quality; tried and tested products made to work right here at home in harmony with our standard building materials and our unique weather challenges.
Whether it's masonry waterproofing, concrete strengthening or fixing your child's favourite toy, if it has a Panabond logo on it, it was made without compromising on quality and it will go on working long after the others have failed.
AKFIX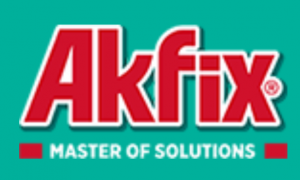 Starting its operations in the chemical constructions field in 2001, Akfix has focused on developing eco-friendly, chemical products and technologies to create permanent solutions for customer needs. Akfix has s a wide range of products.
With its vast know-how, Akfix creates permanent solutions to support professional building and construction companies in all their operations. Today, Akfix distributes its products to more than 108 countries all over the world.
Professionals and amateurs all over the world are choosing Akfix products for more permanent and fruitful outcomes.
Akfix is a registered trademark of Akkim Yapı Kimyasalları A.Ş. , Turkey's biggest PU Aerosol Foam and Silicone Sealant producer.
Dural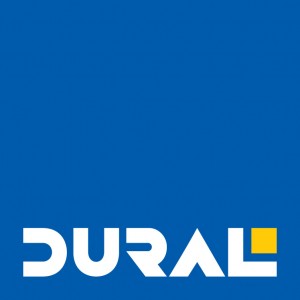 DURAL – Profiles, Systems, Solutions. Modern profiles and profiles for tiles, natural stone, parquet, laminate, fitted carpets and design surfaces for floors or walls, straightforward systems for barrier-free showers and matting systems for decoupling, drainage, sealing and insulation, as well as doormats and tactile orientation aids – DURAL specialise in all these areas.
They developed and manufactured their very first profiles in Westerwald back in 1981. At the start, they sold our profiles in France and Germany only. Today, as a medium-sized enterprise, they have representation on all five continents and in over 70 countries.
Their delivery program offers over 5,000 individual products and more than 100 product ranges. This allows them to fulfil individual design wishes and solve all kinds of problems – in the construction of both residential and public buildings and in public and semi-public areas.
Thanks to dynamic development work, we have been able to extend our product range by a large number of practical concepts and exciting design innovations over the years. And we will continue to focus on this in the future.
Mellerud

For more than 30 years, MELLERUD has been a successful, German-based developer, manufacturer, and distributor of specialised cleaning and care products.
An in-house laboratory team closely monitors the adherence of the highest possible quality standards and continuously works on the development of new and existing cleaning and maintenance products.
Decades of research and development achievements safeguard their technical advantage and the know-how that has delivered MELLERUD a position of market-leader with the most comprehensive range available. With around 3,000 outlets in Germany alone, MELLERUD is the No. 1 brand in this sector.
Metolux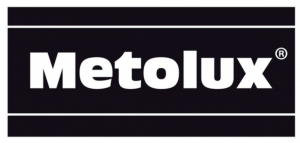 The METOLUX selection contains a range of chemical building products including a market leading epoxy adhesive with BBA approval, patented styrene free wood fillers and specialist systems tailored for specific use.
Styrene free wood fillers and two-part wood fillers in a silicone tube (pre-mix)
Both products have won a high profile awards at the DIY WEEK awards and Totally DIY Exhibition.
The Metolux range includes products with VOC A+ rating and BBA approval.
Rust-Oleum Paints & Coatings

There's a high seas adventure story behind the creation of Rust-Oleum involving a Scottish sea captain by the name of Robert Fergusson.
Captain Fergusson didn't intend to start Rust-Oleum Corporation nearly a century ago when he lunged for a container of raw fish oil before it spilled on his rusted metal deck.
But the Scotsman noticed that his spill, over time continued to stop the spread of corrosion. This observation ultimately led him to create the world's first rust-preventative paint. Paints that truly stop rust.
Rust-Oleum Sprays
Since the formation of Rust-Oleum Corporation in 1921 the company has grown into a worldwide provider of decorative and protective paints and coatings for both home and industrial use.
Whilst Rust-Oleum is still renowned for producing the rust-fighting formula that started it all, it is now equally famous for its aerosol spray paints – Rust-Oleum is a household name and the number one premium brand of aerosol spray paints in the USA. Rust-Oleum spray paints always aim to carry higher solids content through advanced valve technology which delivers a need for fewer coats, less dripping and more coverage.
As a distributor of Rust-Oleum paints in Ireland, Dycon markets the Rust-Oleum range of spray paints presented on this website to the island of Ireland.
Formulated using Rust-Oleum's cutting edge spray paint technology, the products showcased here deliver ground breaking functionality and performance previously unseen in the Irish paint market.
SealGuard®

SEAL-GUARD® SEALANTS' impregnators for grout, tile and stone, are the culmination of over thirty-five years of intensive research and development globally in the field of protective coatings. The "Gus the Seal" trademark is recognized world-wide as representative of the finest quality sealants available on the market today.
Originally manufactured in Australia and the United States under the trade name "Sure Seal", Seal-Guard® Sealants introduced its first product to the European market – the award winning, world's first quick-drying aerosol grout and tile sealer. Since that time, demand for larger quantities for larger jobs has led to production of Seal-Guard® quick-drying impregnator in 1 litre, 5 litre, 20 litre and 200 litre quantities.
Seal-Guard® products are easy to apply, quick drying and are ideal for both the professional contractor and the "do it yourself" handyman. The products are particularly popular with the DIY consumer because of their ease of use and durability. The world's first Seal-Guard® Grout and Tile aerosol sealer seals both dry and damp grout lines between glazed ceramic tiles. Overspray to the surrounding tiles is not a problem, as Seal-Guard® is invisible upon application and will not cause any haze, yellowing or discoloration.
Seal-Guard® products are used on all types of grout, tile, sandstone, terra cotta, quarry tile, marble, granite, concrete and masonry, against water and oil based stains. Seal-Guard® products, both solvent and water-based, do not contain silicones, will last for years and will not change the appearance or texture of the treated surface. They are non-yellowing, lets the materials breathe and are UV light resistant. Seal-Guard® can be used on damp surfaces, especially damp tile grout, within 20 minutes of installation–an industry first.
Seal-Guard® oil and water repellents have been successfully tested by the prestigious Tile Council of America for stain repellence, water vapour transmission and coefficient of friction.
Timberex

THE FINEST NATURAL PROTECTION FOR WOOD
Timberex International originated from the South East of England and has been producing environmentally friendly and durable oils for floors, worktops, decking, furniture and for general arts & crafts applications since 1927 under the brands TIMBEREX and WATCO Wood Finishing Oils.
The reference list of Timberex applications includes some of the most recognisable and some of the busiest buildings in the world.
Timberex customers are timber furniture manufacturers, trade professionals and DIY-enthusiasts worldwide. From the start, Timberex has always aimed to offer the very finest natural protection for wood.
Timberex is ISO 9001 and BSEN71 certified and its oils are all made from natural renewable sources and in accordance with the latest international health & safety specifications. They are all VOC2010-compliant and EN71-3 Certified (Food- & Toy-safe).