Dycon was established in 1978 in Dun Laoghaire. While still in its early years, but still with the vision of a strong Irish manufacturing foundation, the company moved to Kilcoole in Co. Wicklow in 1981 where it could realise its manufacturing ambitions. The 1980's were very difficult times and in 1987 the business came into the ownership of the current shareholders, Niall and Annette Barry. Further investment in 1998 and 2001 saw the addition of more manufacturing and warehousing space, increasing the facility to 2000 square metres. This was further enhanced in 2009 with the addition of 400 square metres of modern office space.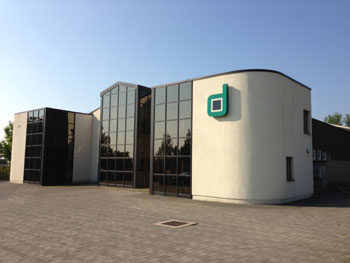 When we launched Panabond we had no idea how successful the brand would become. Panabond is now both an integral part of our retail customers' offerings as well as a recognized brand of superior quality among trade users.
As living standards and lifestyle improvements soared in Ireland over the past 25 years, Dycon has gone from strength to strength largely, we believe, due to our refusal to compromise on quality despite whatever challenges the economic climate can throw at us. Our most timeless strategic foundation which we'll never change is Quality Manufacturing and Quality Branding.
Our new commercial vision encompasses the continued development of market leading brands within our offering. Brands such as Panabond, Rust-Oleum, Mellerud, Timberex, Systeme, Blue Dolphin, SealGuard, Dural & Akfix. Our Strategy is to offer quality products and leading brands to the Irish Home Improvement & DIY Retail Trade, and to back this up with an unrivalled service, all of which at very competitive prices. As a sign of our confidence in the future of the Irish Market we are continuing to invest in our facilities in Kilcoole. We have created an exciting new "State of the Art" showroom and laboratory for presentations, product training and merchandising planning.