We at Dycon were thrilled to discover that the gifted and renowned Franc of Franc's DIY Brides and Weddings by Franc revealed one of his best kept trade secrets: that he is an avid user (and promoter) of our very own spray paint, Rust-Oleum Painter's Touch.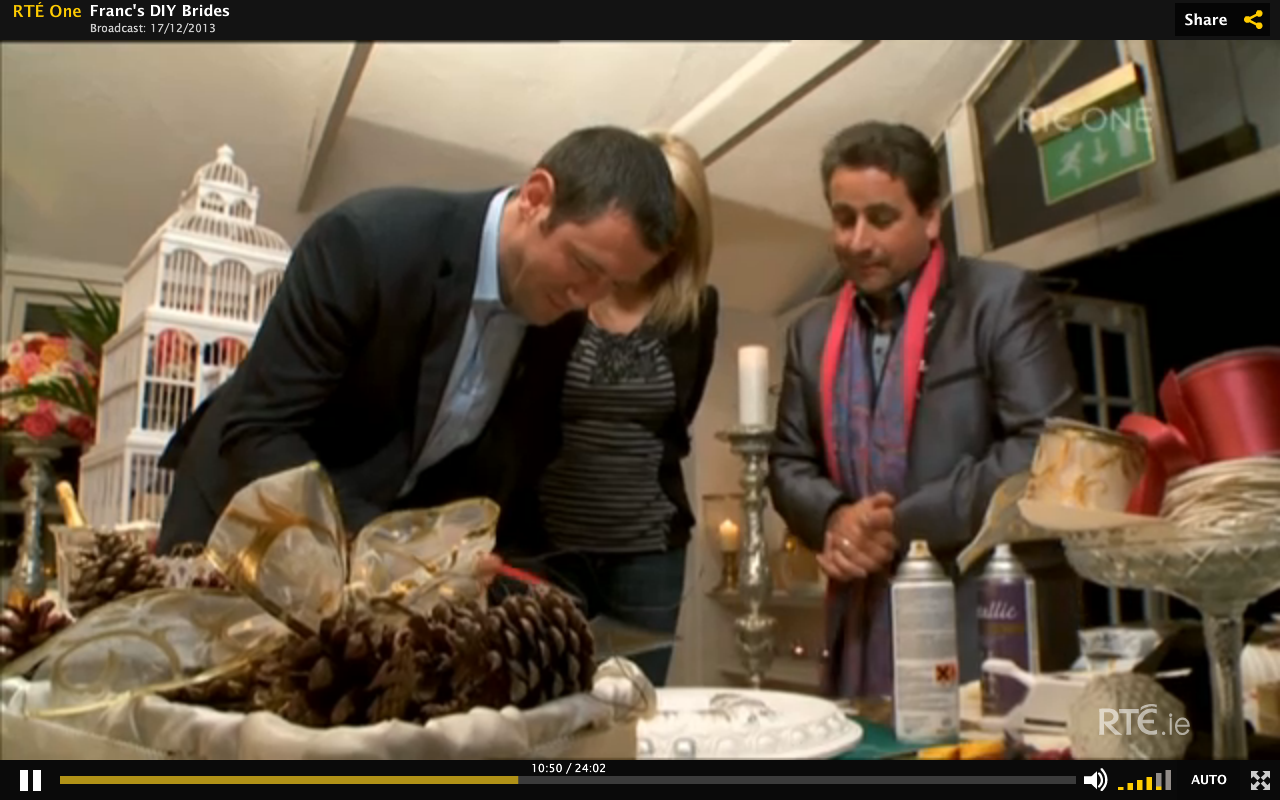 He uses the spray paint on a number of substrates throughout the programme to help a couple bring that magical and enchanting environment that they always imagined to life for their wedding day, with a budget that they could afford.  Painter's Touch was at the epicentre of this process.
Clearly giving the product prime positioning throughout the episode, he obviously truly believes in its ability to help Imagine, Spray & Create.